A MURAL CREATED FOR A CUSTOMER
Wall paintings add a unigue look to your home. The pictures below give you an idea of what is possible. Each wall is approximately 9 1/2 feet by 8 1/2 feet.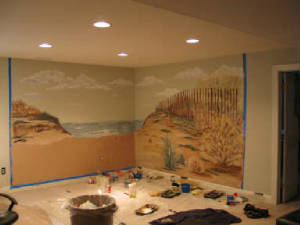 Treated lumber was attached to the wall and ceiling to create the feeling of being on a deck. Railings will be added later to complete the effect. This is not neccessary but adds additional depth.